OUr Actions to push a #Plasticrevolution
That single use plastic does not make sense, and that it can be given a valuable second life. We do this by sailing the world's first dhow made entirely from recycled plastic around the Indian Ocean to win the hearts and minds of the global community.
The Flipflopi has proven convening power to bring together key local, regional and international stakeholders in serious discussion about plastic and the environment. We do this by hosting events wherever we sail that bring local actors together and by engaging in global advocacy using the platform created from the world's first plastic-waste boat.
Grow the #plasticrevolution from East Africa to a global audience by creating a community and platform for local ideas, innovations, networks and practical initiatives that will cause systemic change.
along the East African coast together with our main partner UNEP and local partners
to show communities how to make valuable materials from plastic waste
to engage school children and others about plastic waste and what can be done about it
highlighting the home-grown recycling and conservation initiatives that already exist to inspire action
for the private sector, national and regional government and NGO bodies to pledge action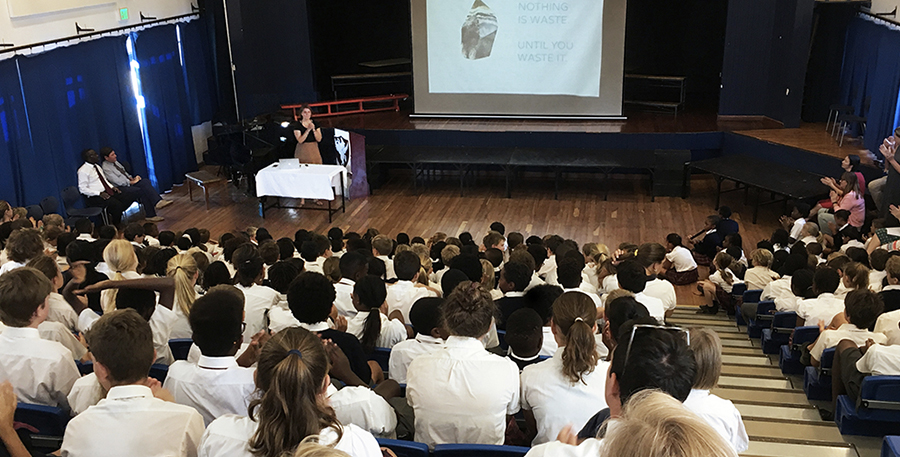 at international Conferences (Royal Geographic Society/ Volvo Ocean Race) and schools in Africa & Europe
Collaborations with musicians
to educate at a grassroots level (e.g. Conservation Music, Sauti Za Busara festival, Muthoni Drummer Queen)
ocean water sampling to quantify microplastics in the Indian Ocean, an underinvestigated area due to threat of piracy