850 million people globally engaged.
10,000 people locally engaged.
1800kms traveled.
10 tonnes of plastic recycled.
18 crew.
2 boats.

One Vision.
Taking an African #plasticrevolution to the world!
In June 2016 we decided to try and build a boat entirely from plastic collected on beaches and roadsides in Kenya to show the potential of 'already-used' plastic. And two years later, using over ten tonnes of plastic waste and 30,000 repurposed flipflops – we succeeded.
Built on the island of Lamu using traditional dhow builders and techniques, the world's very first 100% recycled plastic dhow launched in September 2018, and recently completed its first ground-breaking expedition sailing over 500km from Kenya to Zanzibar, Tanzania.
But of course it has never really been about the boat... we simply want to demonstrate that single use plastic doesn't make sense, and we hope people around the world are inspired to find their own ways to repurpose 'already-used' plastic.
We always believed that our positive message and brightly coloured dhow would attract the world's attention to plastic pollution by making them stop and smile. However, the response has been far greater than we could have imagined. By sailing down the African coast, we have seen direct impact on the tourism industry, and have been engaging communities, policy makers and businesses in serious discussions about plastic and the environment.

Now our hope is to take the plastic revolution from Africa to the world. By building a much bigger ocean-faring boat, our aim is to sail around the world to connect corporates, individuals, and law-makers who hold the keys to turning the tide on plastic. Wherever you may live, the reality is that we are all standing on the edge of a global calamity. Urgent actions are needed, so we urge you all to join the #plasticrevolution and make your voice heard!
The Zanzibar Expedition
By sailing along the East African coast, we have engaged thousands of schoolchildren, seen the local tourism industry committing to ban single-use plastic, and policy makers and businesses have been making commitments to change the way we produce and consume plastic.
Plastic is incredibly durable, versatile and valuable. But its greatest strengths - combined with a global 'use once & throw away' culture - are causing damage to the environment.
The #Plasticrevolution is creating a movement for change - a mass movement composed of individuals, companies, groups, even governments, all committed to bringing about a world without single-use plastic.
When we started the Flipflopi Project in 2016, sustainable consumption of plastic was not a mainstream concern. Today in 2018 the consensus view is that it's one of the defining environmental issues of our time. Our campaigning has played a small but important part in that - and without voices like ours - the urgent actions needed will not happen. Join the journey by supporting us to build the Flipflopi KUBWA... a boat twice the size and capable of sailing the message around the world.
From BBC to Al Jazeera, Sky News, Reuters, CNN, The East African, Der Spiegel and more...
Check out all the latest news from local and international media on the world's first recycled plastic dhow that has taken the world by storm and kick started a #PlasticRevolution
12.2 Million Tonnes of Plastic
Enters The Ocean Every Year
A single plastic bag can take 500 years or more to degrade
Only 14% of all plastic produced is recycled
By 2050 the ratio of plastic to fish by weight will be 1:1
99% of seabirds will have plastic in their bodies by 2050
On just one beach in Lamu, we collected 5 tonnes of plastic in just 3 hours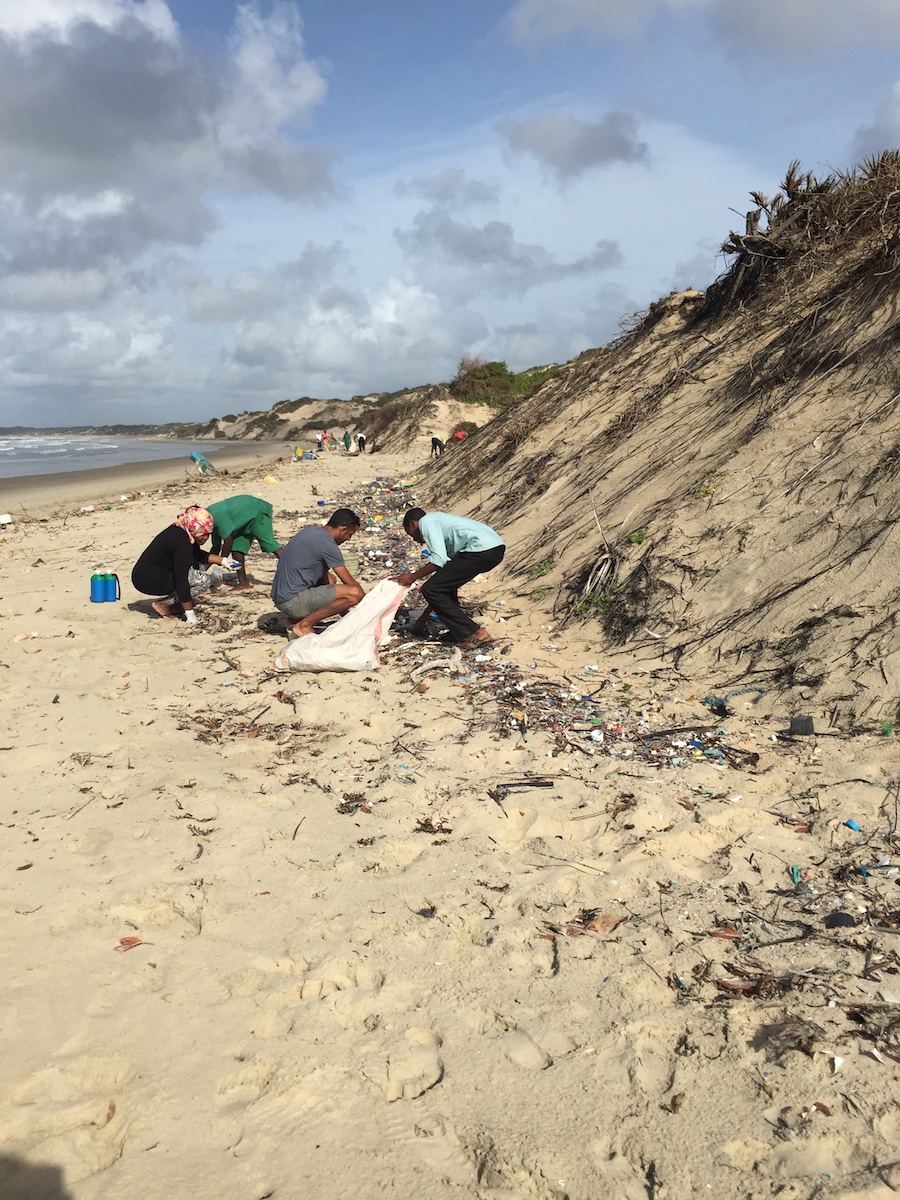 Plastic can't bio-degrade, it just breaks up into smaller pieces